Playing with your daughter is fun. Every dad would like to play with his daughter. However, softball drills can be very challenging when teaching your daughter; it requires having a positive tone. Your child requires guidance and to understand you need to teach her the skills that will enable the game to be enjoyable. Practicing this repeatedly creates muscle memory for your daughter and strategy every time you get in the drill.
Drills:
These are designed for girls hence they can use their hands to throw in any direction.
Indoor ball toss with softball.
The girl can throw the ball in a specific area on the wall which is bounded and squared all around the corners. This will allow one to correct girl throwing and teach her accordingly making it more enjoyable.
Daughter partner throwing.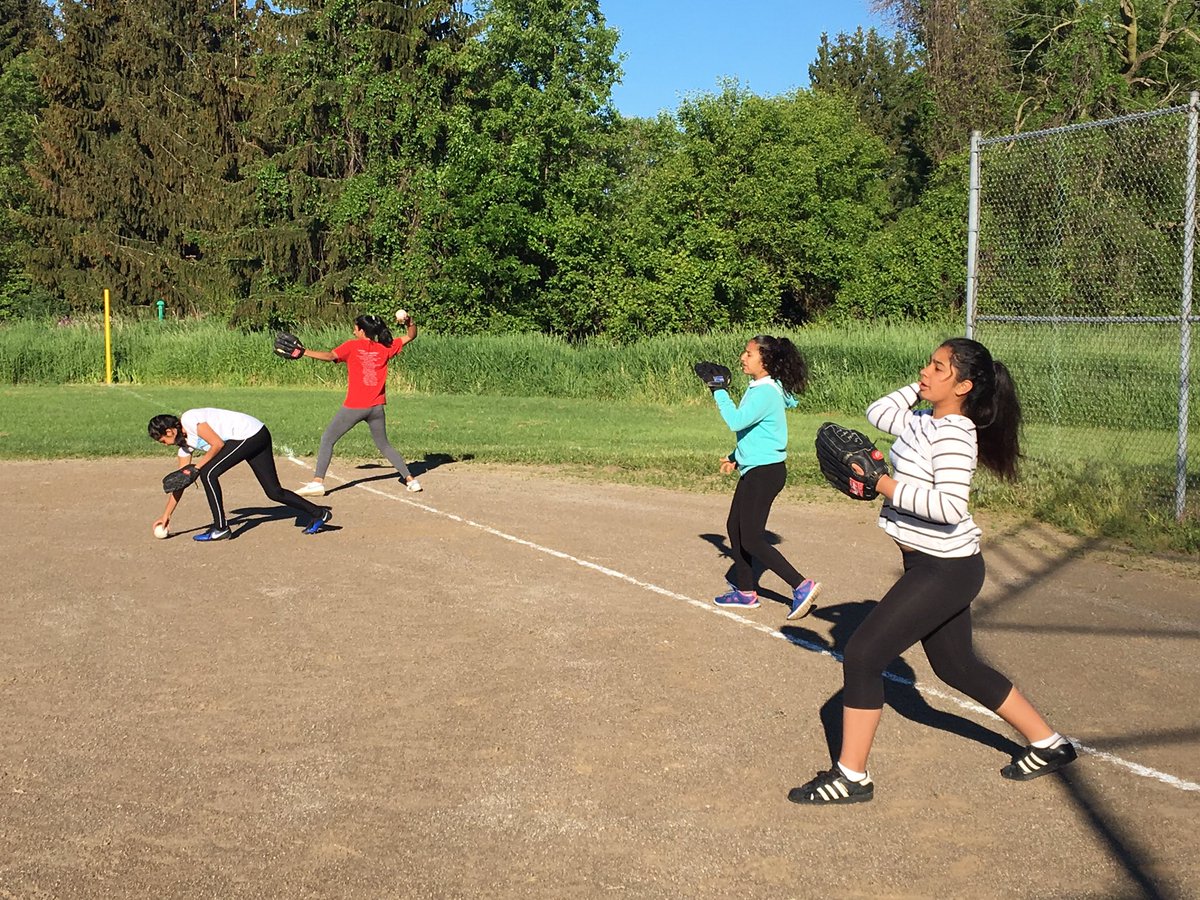 Begin 10 to 15 meters apart and increase the distance gradually. Have a practice of receiving the ball and quickly releasing the ball. Increase the distance and continue throwing the ball and this makes it perfect as the girl can quickly learn it.
Softball pitching
This type of drill can be done inside with socks by finding a mirror or any other reflective surface. Pitching socks into a mirror with your daughter allows you to know how you look like when you pitch. Pitching allows your daughter to train ramping up her arm to maximize velocity of her body. The softball pitching is recommendable for the girl as she can easily learn the skills by focusing on proper form and technique.
Softball hitting drill
The hitting drill requires enough space for one to the girl to take full swing by using swing bat .this is a fun swing where the girl will want to keep swinging again. Pay attention to the way body is positioned throughout the entire swig and this will help increase speed.
Base running
The object of the runner is to get around the bases faster than one can throw the ball. This can be enjoyable with ones daughter as ones try to throw the ball to all the infielders and challenge to run from one place to another.
Arm drill
It is vital to catch the ball using two hands for your daughter to learn. Arm drill becomes enjoyable to the girl as it will give your daughter better understanding of what is expected of her in the drills. One can use the gloves when practicing this type of drill with his or her daughter
In conclusion, like with any other game one needs to spend a great time deal in doing softball drill with his or her daughter. The softball skills range from the pitching, hitting as well as throwing the softball. The speed can regularly be adjusted as the daughter get to learn the skill. Show the girl how to do it and correction where required.